Hey if you like the podcast think about becoming a member of my Patreon account as every little bit helps me keep these cool episodes coming. This supports me directly to help me creative freedom to make my music and podcasts. If you are inspired to help support the workshop then please do that at kcbassworkshop.com as that is now separate. Johnny thanks you for any and all support of either programs as they are deeply connected to his heart.
Episode 1 Extras:
The comments below were taken from the facebook comments where it was streamed live. Reposted for those who are not on fb.
Lloyd Goldstein · Congratulations Carolyn on everything you have accomplished and the joy you have been able to experience and share. Also to you Johnny. A wonderful gift.
Christian Paul Chesanek I will never forget seeing you play for François for the first time
I am so proud and happy for you! Keep being an amazing person and keep making this world and your community a better place.
Etienne Lafrance Wonderful Carolyn!!!!! I wish you all the best in your projects! Time with you is fond memories:))
Hans Sturm A lovely tribute!! Wishing you the very best for your future – super exciting!!
Darrel Hunter (fellow bassists and Navy veteran) I have always very much enjoyed, over the years, her growth as a musician and a person. She is taking many unique qualities to the Navy, not the least of which is that she has the finest bow arm in the fleet. I wish her smooth sailing!!!
Here are some other performances by C since we couldn't get them all in the interview.
Here is her senior recital link. The beginning isn't great camera work but the performances are wonderful. The Proto Pagaini piece is at the end. Johnny and Carolyn perform summertime and improvise on Canon in D in middle.
https://harvard.zoom.us/rec/play/XTvp4dDaaOlX-WeVkF4SkzPnh3sASsz3Br-yjZIt0dIkA0S5hUCnqX8U6OVJx_DZpQaaKzXnggW0xzp7.Ig_8CCI20hgdvI2D?startTime=1617494820000&_x_zm_rtaid=JWjT8L0kQtKAN3uJcehRtg.1624886193414.5d6b4bf91204a91bfa4889c60e5f1ab7&_x_zm_rhtaid=0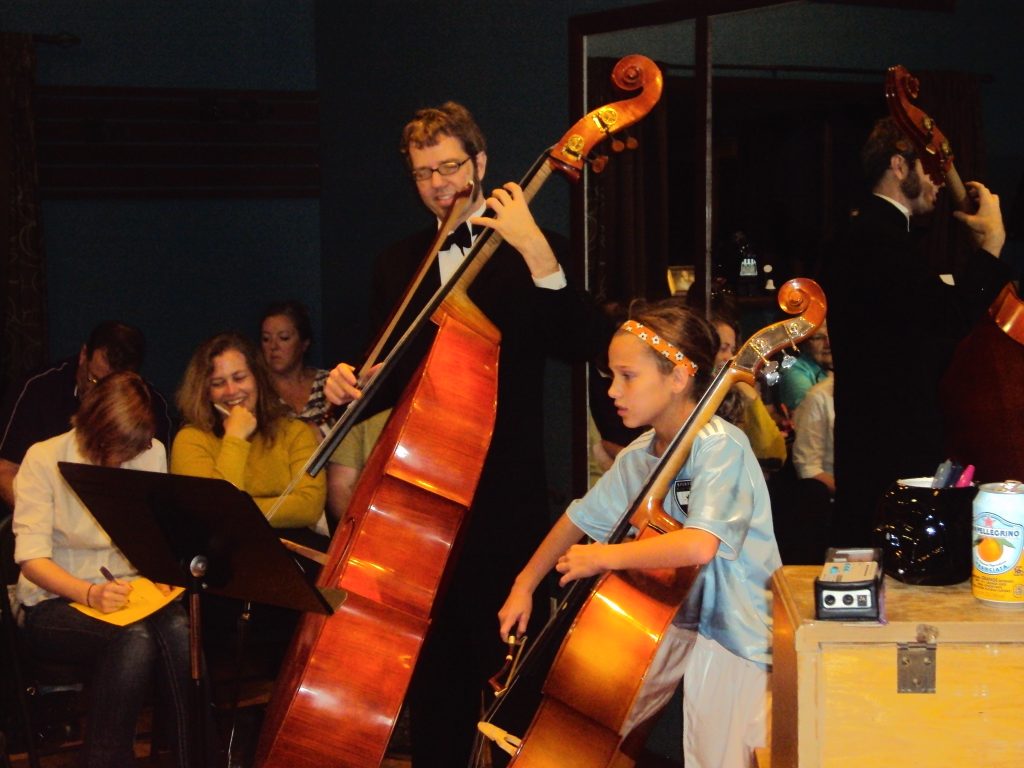 A solo concert early on in Carolyne's bass career (on the smallest size bass 1/8th.